Triphammer Arts Inc.
Triphammer Arts Inc. was incorporated in 2013 and received not-for-profit status in July 2014. The incorporators have been presenting performances at the CRS Barn Studio since 1990.
Steven Stull, executive director, and Jeanne Goddard, President, have over 40 years' experience performing, writing, directing, and producing music and dance events in traditional and non-traditional venues and have been artistic co-directors of the CRS Barn Studio since 1990. Stull holds degrees in vocal performance from Oberlin College Conservatory and the Eastman School of Music, and has performed with opera companies and symphony orchestras across the United States. Goddard honed her craft in the avant-garde dance world of the 1970's, trained and performed with Bill T. Jones/Arnie Zane and many other choreographers, and has run the dance program at Wells College since 1987. She has choreographed for numerous opera companies across New York State. For more extensive biographies please scroll to the bottom of this page. For additional information please visit: operacowpokes.com
Triphammer Arts has a rich history of working with living composers and presenting their work in concert and with choreography.
Composers: Peter Chwazik, Grant Cooper, David Fenwick, Allen Fogelsanger; Karen LeFrak, Ethan MacCormick, Hugh McElyea, Paul Merrill, William Moulton, Lorenzo Palomo, Robert Paterson, Pat Richter, Mark Simon, Herb Smith, Steven Stuckey, Steven Stull, Denes Van Parys, Persis Parshall Vehar, John White
Collaborating Organizations (in production or with rehearsal and technical assistance): The Arts at Grace - Cortland, NY; Society for New Music - Syracuse, NY; Cayuga Chamber Orchestra; Ithaca New Music Collective; Opera Ithaca; Fitz and Startz Productions; Orpheus Theatrical Group; Kitchen Theatre; Hangar Theatre; Running to Places; The Civic Ensemble; The Cornell Savoyards; The Savage Club of Ithaca; Clockmaker Arts; Ithaca Dance Collective; NYS Dance Force; and more.
Triphammer Arts Inc. 2622 N. Triphammer Road, Ithaca, NY 14850
607-257-2043
Steven Stull, Executive Director
Jeanne Goddard, President
David Neal, Secretary
Laurie Hemmings, Treasurer
Janice Kovar, board member
Risa Lieberwitz, board member
Lesley Tillotson, board member
Karen Koyanagi, board member
Mission
The purpose of the organization is to promote excellence and innovation in
dance, music and multidisciplinary performance forms (such as opera and musical theatre) by providing opportunities to create new works and to approach existing works from new
perspectives.
Find us or donate on Facebook https://www.facebook.com/triphammerarts/
If you are able to help support our activities with a donation or would like to volunteer your time or expertise, please visit http://www.triphammer.org/ or contact us at the email or address below. Since we are a 501(c)3 not for profit organization, your donations are tax deductible to the full extent of the law.

You can explore previous events at http://www.triphammer.org/ and http://www.operacowpokes.com/
To help support our programs, please contact us at the email or phone above.
Triphammer Arts Inc. programming is sponsored in part with grant support from the Community Arts Partnership of Tompkins County and from The Tompkins County Tourism Program and is made possible thanks to our generous donors.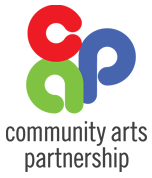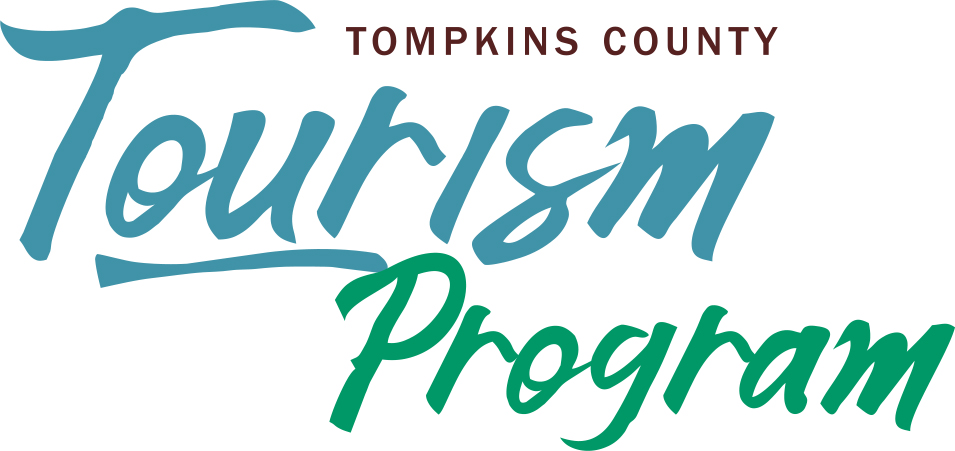 LEADERSHIP BIOGRAPHIES
A versatile performer, STEVEN STULL (EXECUTIVE DIRECTOR) has lived and performed in Ithaca since 1986 and appears regularly in the area with the Cayuga Chamber Orchestra, the Society for New Music, Arts at Grace and Triphammer Arts. He has been a soloist in nearly sixty performances with Symphoria and Syracuse Symphony including nine productions with the Syracuse Opera. A frequent performer with the Rochester Philharmonic, he has narrated and sung a variety of pieces including Prokofiev's Peter and the Wolf, Copland's A Lincoln Portrait, and the Dr. Seuss stories,  How the Grinch Stole Christmas, The Sneetches, and Gerald McBoing Boing. He also appears regularly with the Cayuga Chamber Orchestra in Ithaca, the Society for New Music in Syracuse, Arts at Grace in Cortland, and Triphammer Arts in Ithaca. Mr. Stull has been a soloist in nearly eighty performances with the West Virginia Symphony Orchestra and can be heard in their recordings Home for the Holidays and Tales from the West Virginia Hills. His other recordings include Boyz in the Wood with the Cayuga Chamber Orchestra, The Pulse of an Irishman, Opera Cowpokes, and Christmas from the Heart of New York. Steven has appeared with Glimmerglass Opera, Tri-Cities Opera, Artpark, Brooklyn Academy of Music, Kyrgyz State Opera, Opera Theatre of Pittsburgh, Oswego Opera, Anchorage Festival of Music, Buffalo Philharmonic Orchestra, Opera Ithaca, Erie Philharmonic, Erie Chamber Orchestra, Jacksonville Symphony, and Norwalk (CT) Symphony. He has sung many world premieres including Cocoa Cantata by Robert Paterson, Tenebrae: The Passion of Dietrich Bonhoeffer by Hugh McElyea, Eleanor and Pushed Aside by Persis Vehar, We Wear the Sea Like a Coat by Sally Lamb, Libba: Here This Day by Mark Olivieri. A graduate of the Eastman School of Music and Oberlin College Conservatory, Steven is also an actor, producer, director, composer, painter and photographer. His numerous recordings are available from operacowpokes.com
JEANNE GODDARD, (PRESIDENT), co-director of the CRS Barn Studio, has been speaking the language of contemporary dance for over forty years. She has trained and performed with Bill T. Jones and Arnie Zane, Beverly Brown, June Finch/Danceworks, Lois Welk, and Jill Becker and Dancers. She was a founding member of FLOORPLAY Contemporary Dance Theatre in Buffalo, New York, and Firehouse Dance Company in Ithaca, NY. Her work has also been commissioned by ballet, modern dance, and opera companies, by public television, and by the Western NY Institute for the Arts in Education. Jeanne holds an M.A. in dance from SUNY Brockport and a Certificate in Movement Analysis from the Laban-Bartenieff Institute in New York City. She received the Alumni Award from the Zodiaque Dance Company (Buffalo) and the Excellence in Teaching Award upon her retirement from Wells College, where she created over 30 choreographic works and taught technique, improvisation, composition, dance history and multidisciplinary courses from 1987 - 2016. She continues to teach and choreograph at the CRS Barn Studio and other venues, in collaboration with solo musicians, orchestras, and chamber ensembles.
STEVEN and JEANNE have worked collaboratively since 1984. They have produced and directed a wide range of operas and musicals including Mozart's The Magic Flute; Telemann's Don Quixote at the Marriage of Camacho, Gilbert and Sullivan's Pirates of Penzance and H.M.S. Pinafore, Rodgers and Hammerstein's Oklahoma!, Lerner and Loewe's Camelot, Humperdinck's Hansel and Gretel as well as several world premieres and devised pieces.