TRIPHAMMER ARTS SUNSET CONCERTS AT THE FARM continue….
Figures in the Field...
A public art-making event
DATE CHANGE!
SUNDAY, August 30, 2020, 5:00 – 7:15PM
Due to Saturday's forecast we have moved to our rain date.
FREE and open to the public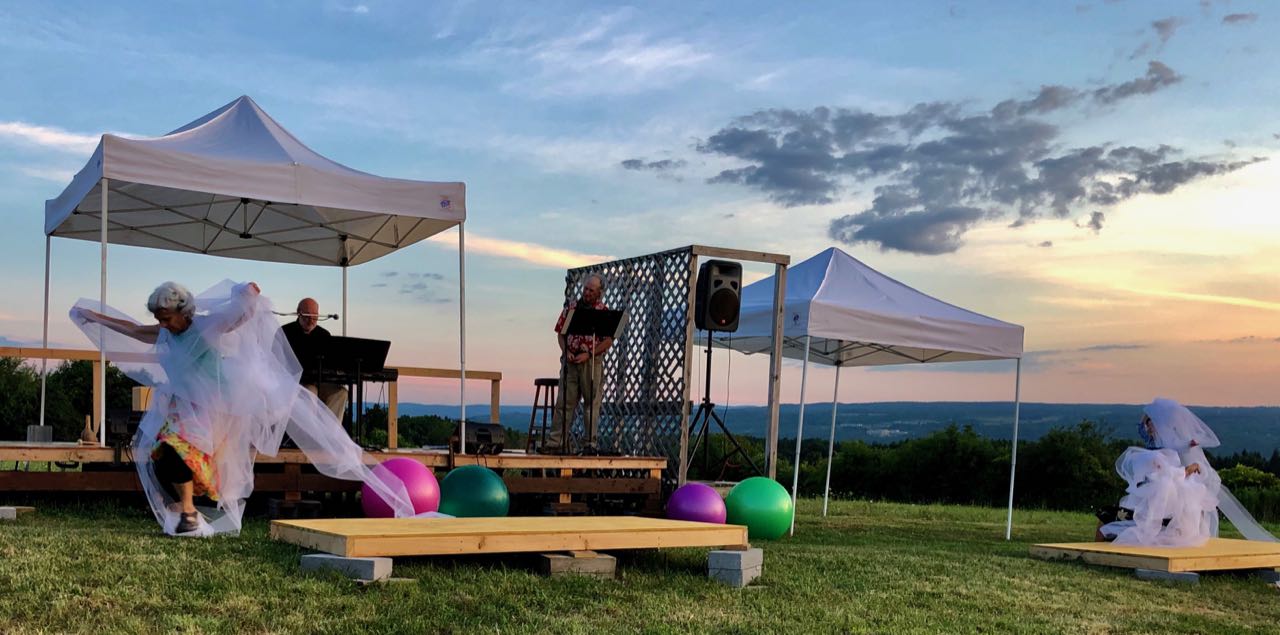 photo: Dede Hatch
Calling all artists and audience members!
ACT ONE – 5:00 - 5:45PM – LIVING, MOVING SCULPTURE PARK
Take a walk in the fresh air, and look for dancers improvising in the landscape.
Sketch, paint, photograph, film, write poetry, sing songs in response.
 
ACT TWO – 6:00 - 7:15PM – STAGED DANCE CONCERT
Come to rest near the outdoor stage, with carefully distanced parking and seating.
Enjoy choreographed dances born in the dancers' kitchens, living rooms, back yards, imaginations.
Choose ONE…Choose TWO…Or just STAY THROUGH!
Performers include Michael Bardo, Sierra Bouchard, Lauren Cranidiotis, Donna Davenport, Rik Daniels, Bernadette Fiocca, Jeanne Goddard, Kevin Flanagan, Emily Healy, Liz Herman, Ksenia Ianova, Karen Koyanagi, Risa Lieberwitz, Sierra Rhoades Nicholls, Cindy Stevens, Katherine Vissio, Audrey Woolever, with musicians David Coester and Steve Stull.
And there's more:
CRS GROWERS FARM STAND – Safely packed, succulent, ORGANIC TOMATOES will be available for purchase, in the shady area near the outdoor restroom. Also provided: water (free) and sanitizing wipes.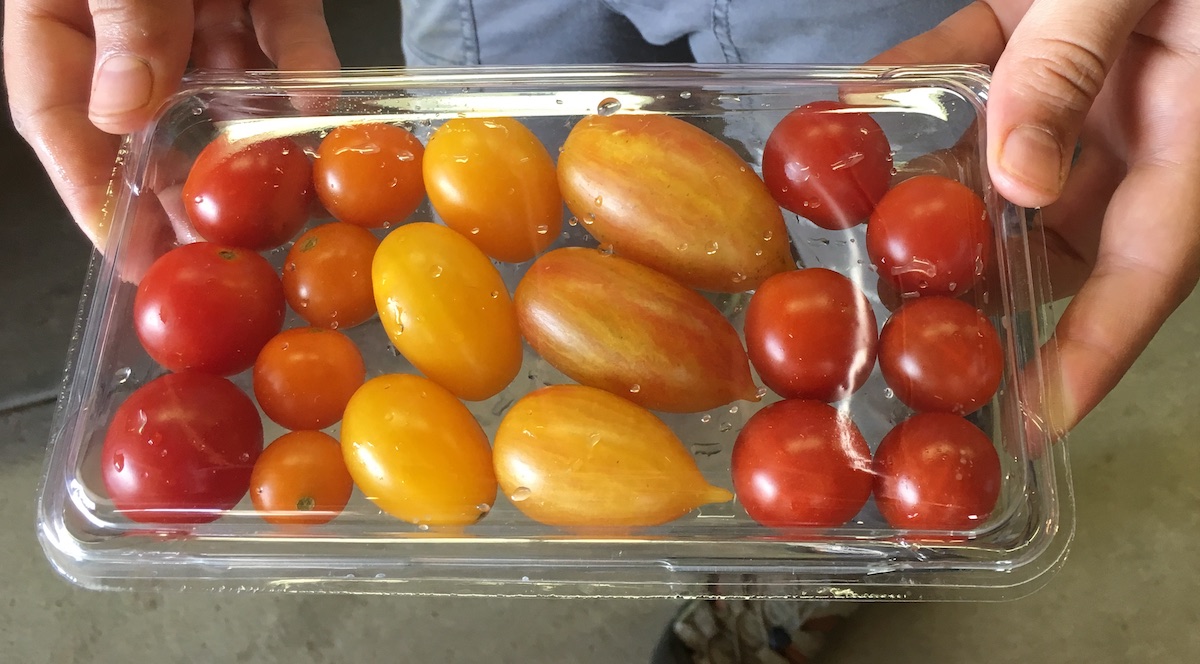 Thank you for observing correct social distancing and/or wearing your mask at the event. Cars will park in the lower field as usual. To improve sight lines for dance, we have revised our field parking layout, creating a larger central space for distanced chair seating. There will still be drive-in parking available with a view of the stage. We will also have additional parking on the upper lawn near the CRS Barn Studio entrance. We are following NYS Guidelines for "Low-Risk Outdoor Arts and Entertainment."
This programming is made possible in part with funds from the Decentralization Program, a regrant program of the New York State Council on the Arts with the support of Governor Andrew Cuomo and the New York State Legislature and administered by the Community Arts Partnership of Tompkins County. Additional funding comes from the Tompkins County Tourism Program and NYSCA-A.R.T./New York Creative Opportunity Fund (A Statewide Theatre Regrant Program), and our generous donors. To join our supporters, please visit triphammer.org
COMING UP:
Collaborations with Chamber Music New Park
Friday September 11, 2020 (Raindate 9/12) 5:00 pm
Collaboration with The Cherry Arts
Spetember 17-26, 2020
Check back for updates!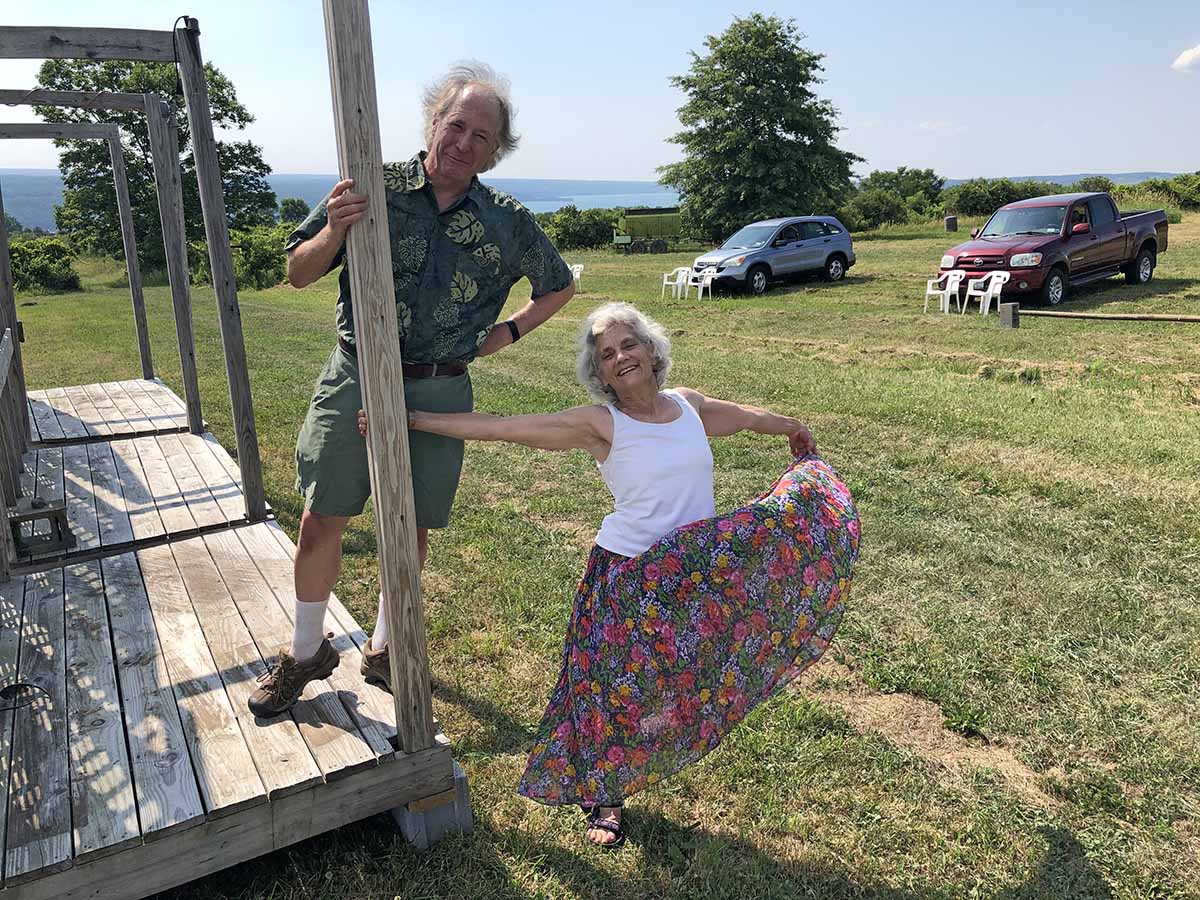 photo Dede Hatch
To donate via US Mail, please send your check to:
CRS Barn Studio, 2622 N. Triphammer Road, Ithaca, NY 14850; 607-257-2043
Steven Stull, Executive Director; Jeanne Goddard, President
Find us or donate on Facebook! https://www.facebook.com/triphammerarts/
If you are able to help support our activities with a donation or would like to volunteer your time or expertise, please visit http://www.triphammer.org/ or contact us at the email or address below. Since we are a 501(c)3 not for profit organization, your donations are tax deductible to the full extent of the law. To help support our programs, please contact us at the email or phone above. To donate via Paypal - please follow the Donate link below.

Triphammer Arts strives to - Provide a unique audience experience - Offer high quality performances at affordable prices - Collaborate across disciplines and bring artists together - Create a sense of community - Live and work in the landscape - Provide rehearsal space and time for other performing artists
Your support matters!
Sign up for our mailing list: